"I'm comfortable in my own skin," he says. "I'm not afraid to have a discussion with someone who has a different view."
He supports bipartisan legislation related to identifying new jobs needed in the energy sector; putting more money into "21st century cures" for disease research; and reforming mental health. And unlike Ellmers, who only ever advocated repeal of the Affordable Care Act, Hudson at least supports an alternative.
Hudson over the years has learned that he can maintain certain core values, and yet compromise is not always a bad thing. "I'm willing to vote for a bill that has three things I don't like," he says, "if it has four things I do like."
We don't — and won't — agree on every issue with Hudson, but we believe there's a better, more sensible nature to him that will serve Moore County well. He'll ensure that, when a constituent calls his office for help, there won't be an accompanying voter registration check.
Richard Hudson will be a solid voice for Moore County in Congress.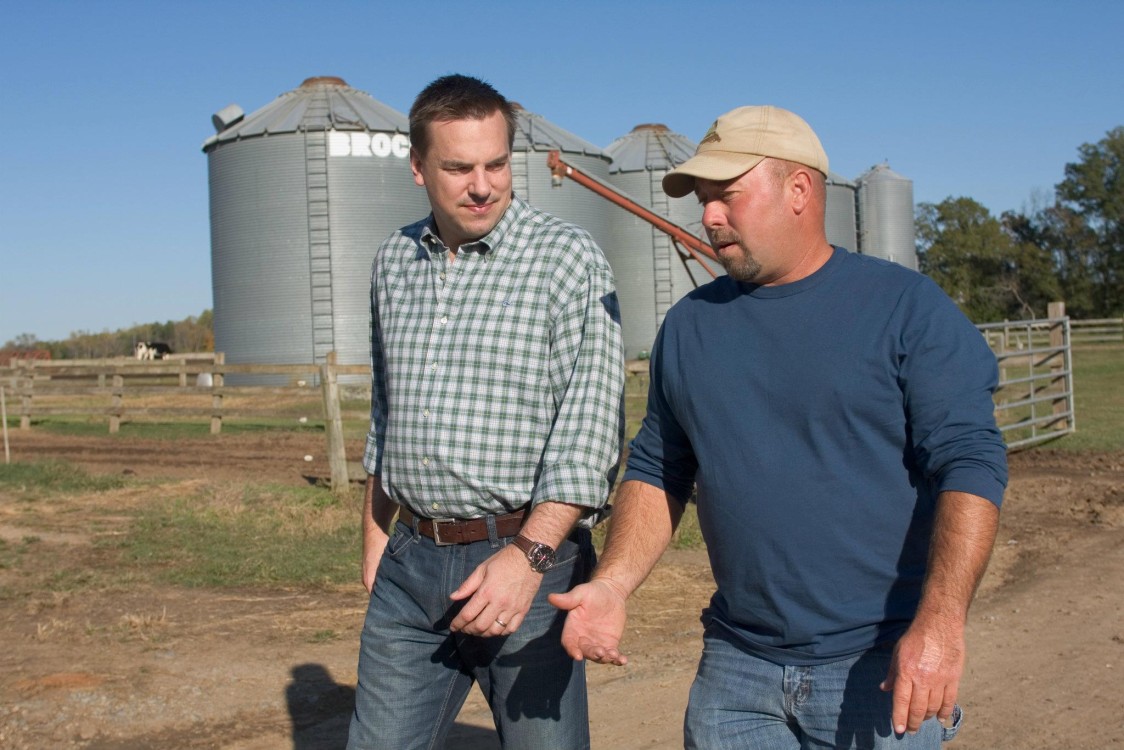 WASHINGTON
Republican U.S. Rep. Richard Hudson and his Democratic challenger, Thomas Mills, agree on trade and terrorism, but not on much else in the North Carolina District 8 race.
The incumbent and his challenger say they value fair trade over free trade. They are both wary about the Trans-Pacific Partnership agreement, which would broaden trade between the United States and a dozen countries on the Pacific Rim. Both say the pact reminds them of another trade deal, the North American Free Trade Agreement, which they blame for the loss of many Carolinas textile jobs.
"I do understand that for our employers and for our agriculture, which is our number one industry in North Carolina, we do need foreign markets, and we do need to have trade agreements, but we need to be smart about it," Hudson said.
Read more here: http://www.charlotteobserver.com/news/politics-government/article102948667.html#storylink=cpy
Two-term U.S. Rep. Richard Hudson, who represents the 8th District, calls the departure of the 440th Airlift Wing on Fort Bragg "a short-sighted decision" that has spawned a series of troubling issues.
The Army long opposed Air Force plans to shut down the 440th, fearing that it could compromise training.
"The process is done for the 440th now," Hudson said Thursday during a visit to The Fayetteville Observer newsroom. "The Air Force had to make its decisions based on limited resources."
"Renee and I are incredibly grateful for the hard work and generosity of those who have supported our re-election efforts and those who voted today," said Hudson. "It's humbling to know I have such strong support from hundreds of volunteers and thousands of voters who are standing with me and believe in the conservative work I'm doing to empower businesses to create jobs, protect our freedoms, and return control back to individuals and families in our community and away from Washington."
Members of Congress are moving forward on attempts to protect the training of Fort Bragg paratroopers, even as Air Force leaders say they are on track to increase their support to Fort Bragg when compared with last year.
Reps. Renee Ellmers and Richard Hudson have filed an amendment to the National Defense Authorization Act that would create additional congressional oversight when it comes to airborne operations on Fort Bragg, to ensure the Air Force is providing the promised support.
The House version of that bill already includes a provision aimed at protecting funding for the Global Response Force, which is largely composed of the 82nd Airborne Division, 18th Airborne Corps and other Fort Bragg units.
The GRF is tasked with deploying on short notice anywhere in the world in support of combat operations or humanitarian relief.
May 14 from 9 a.m. – 12:30 p.m. at Concord High School. Eighth district students who are in middle and high school and interested in attending a Service Academy and their parents are encouraged to attend.
Representatives from the Service Academies as well as cadets/midshipmen, future Academy attendees, parents and Service Academy Selection Committee panel members will be on hand to explain the nomination process and requirements.
As Representative of North Carolina's eighth congressional district, Rep. Hudson has the privilege of nominating a limited number of young men and women each year to four of the five service academies: U.S. Military Academy, U.S. Naval Academy, U.S. Air Force Academy and U.S. Merchant Marine Academy.
Friday, April 15, 2016, the Environmental Protection Agency (EPA) announced that it would remove wording that would ban the modification or removal of certified emissions equipment on a road vehicle that was being converted into a race car.
This is a big win for racers and the aftermarket industry; while the EPA contends that the rules would never be used against the motorsport industry, leaving any opportunities to enforce a ban would be a mistake on our collective part.
"[The] EPA supports motorsports and its contributions to the American economy and communities all across the country. EPA's focus is not on vehicles built or used exclusively for racing, but on companies that don't play by the rules and that make and sell products that disable pollution controls on motor vehicles used on public roads. These unlawful defeat devices pump dangerous and illegal pollution into the air we breathe," said the agency in a statement. "The proposed language in the July 2015 proposal was never intended to represent any change in the law or in EPA's policies or practices towards dedicated competition vehicles. Since our attempt to clarify led to confusion, EPA has decided to eliminate the proposed language from the final rule."
Earlier this year, we told you about the proposed rules that the EPA tucked into a 600-page rules update to the Medium- and Heavy-Duty vehicle emissions rules that could threaten to outlaw the conversion of emissions-certified, street-legal vehicles into dedicated race cars. SEMA began submitting comments on the issue in 2015 and gave notice earlier this year.
In a motorsport environment, EPA-certified/factory computers and emissions equipment are not capable of operating in the conditions we need them to. They are often replaced by non-EPA-certified equipment, like aftermarket ECUs, exhaust systems, and forced-induction systems, among other things.
In response, legislators introduced the H.R. 4715, titled the "Recognizing the Protection of Motorsports (RPM) Act of 2016," which seeks to separate competition-only race cars from EPA legislation aimed to regulate production vehicles. The bill is supported by U.S. Representatives Patrick McHenry (NC), Henry Cuellar (TX), Richard Hudson (NC), Bill Posey (FL), and Lee Zeldin (NY). The RPM Act seeks to specifically curtail the EPA's reach into motorsport, where historically the line has been drawn by precedent in congressional hearings—not law.
Last fall when President Obama introduced his Iran deal, the American people were skeptical. Like many of you, I was fearful that the deal would allow Iran to become a nuclear power, threatening the security of the entire world. Just last month, our concerns were realized as Iran test-fired ballistic missiles.
In response, President Obama stated this action is against the "spirit" of the Iran deal and chastised the Iranian government for the test. Even more startling is the fact that this administration announced last week they are planning to allow Iran limited access to the U.S. dollar as part of a looser sanctions package. This historic move is another step in the wrong direction, and proves our president will continue to reward Iran despite their hostile behavior.
As I have said before, when the most brutal, anti-American regime and largest state sponsor of global terror says they want us dead, I believe them. Not only this, but Supreme Leader Ayatollah Khamenei declared that the launched missiles had "Israel must be wiped off the planet" marked in Hebrew on the side.
Their actions and words couldn't be speaking any louder; Iran's launch of ballistic missiles is a clear provocation of the U.S., Israel and our allies.
There is no miscommunication here. When the United Nations agreed to the Iran deal, it was made clear to the Iranians that testing of ballistic missiles was not supported by the United Nations or the nations that agreed to lift the sanctions imposed on Iran. Despite all this, the Obama administration has announced they are going to allow intermediary financial institutions to conduct foreign currency trades in U.S. dollars, even after assuring Congress this would not happen during negotiation of the Iran deal.
In spite of violating the terms of the agreement, Iran has been rewarded by the Obama administration by being granted indirect access to U.S. funds.
The Iranian regime is the No. 1 sponsor of global terror in the world, and they continue to destabilize the Middle East, funnel money and weapons to terrorists and threaten Israel with annihilation. With this newly granted access to the U.S. dollar, Iran will have even more money to commit to sponsoring terrorism and fulfilling their mission of wiping the sovereign state of Israel "off the planet."
From the very beginning, President Obama's negotiation of this deal has been from a position of weakness. Iran has capitalized on this by taking advantage of President Obama at every opportunity, including by disregarding the U.N.'s resolution and testing ballistic missiles.
Because the United States was one of six nations involved in the Iran deal, it will be next to impossible to successfully reinstate the international sanctions put in place in 2006 and bring Iran back to the negotiating table. President Obama's desire to secure his legacy with this deal puts our regional and global security at risk.
However, I will not sit by as Iran paves the way to a nuclear bomb. I have co-sponsored H.R. 4815, the Iran Ballistic Missile Sanctions Act. This bill would impose sanctions on Iran's ballistic missile program in response to its recent tests and renew the Iran Sanctions Act, which expires this year.
Additionally, I have joined with my colleagues in a letter to the administration demanding answers on Iran's access to U.S. dollars through these intermediary financial institutions.
When it comes to our national security, America must lead from a position of strength, not weakness. I refuse to allow Iran to disregard the restrictions placed on them. As your representative, I will do everything in my power to hold them accountable.
The Army is working to establish dog adoption procedures that would give priority to former handlers.
Maj. Gen. Mark S. Inch said an Army dog adoption program didn't follow regulatory processes perfectly, but it complied with the law and intent. The two-star general made his response last month in a letter to North Carolina Sen. Richard Burr.
"The Army is working in conjunction with our sister services to establish and codify future adoption procedures," Inch said. "It is our intent that all former dog handlers be given the right of first refusal during future adoption processes, and we remain grateful for the sacrifices of our military working dogs and to those who support and work alongside them."
The adoption process previously followed Air Force procedures because the Air Force is the executive agency for military dog disposition. That process meant law enforcement agencies had a chance to adopt dogs before former handlers.
There also was no legal requirement at the time to notify former handlers that their dogs were available for adoption. The only requirement was to allow handlers wounded in action or the family of handlers killed in action to have the first opportunity to adopt the dog, according to the Office of the Provost Marshal General.
Both of those procedures have changed.
Maj. Olivia Nunn, a spokeswoman for the Office of the Provost Marshal, said the office tweaked prioritization for adoptions by giving former handlers priority over law enforcement agencies.
And last year an amendment was added to the National Defense Authorization Act requiring service members be contacted first for the opportunity to adopt.
The dog program – Tactical Explosive Detector Dog – was established in January 2011 as a contract solution to shortages in the Military Working Dog program, Inch said. The Army-funded program was designed to be temporary and to support Army brigade combat teams by providing maneuver units with bomb-sniffing dogs to mitigate casualties from improvised explosive devices.
The program came to the attention of the Office of the Provost Marshal General of the Army in 2013, before Inch took command, Nunn said.
The dogs in the program were trained by non-military police handlers at contracted facilities in Indiana, and later North Carolina, Inch said.
Once trained, the dogs were deployed with their handlers to search for explosives in support of Operation Enduring Freedom.
The program ended in February 2014 as U.S. Central Command curtailed the requirement for bomb sniffing dogs, Inch said.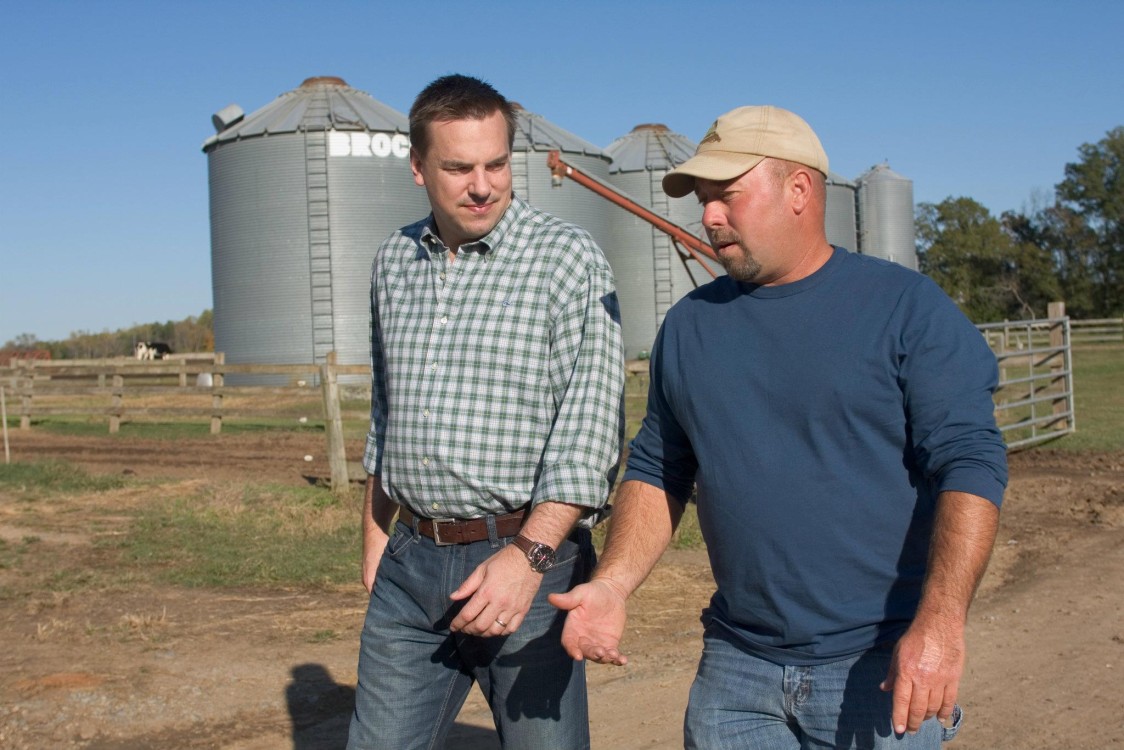 The Pilot
Republican U.S. Rep Richard Hudson has always considered the late Howard Coble as a role model for how to be good congressman.
"Howard Coble was my mentor," Hudson said in his address Tuesday night at the annual dinner for Moore County Partners in Progress at the Carolina Hotel in Pinehurst. "The opportunity to follow in his footsteps is truly an honor."
Coble, a Greensboro Republican, once represented Moore County during his three decades in Congress. He died in December.
This was Hudson's first appearance in Moore County since it was moved into the 8th District under recently redrawn maps enacted by the N.C. General Assembly last month. He is seeking re-election to a third term.
Moore County was moved from Coble's 6th District to the 2nd District, represented by Renee Ellmers, in 2011.
One of Coble's hallmarks was his constituent services, as well as his visibility in the district.
"Nobody did it any better," he said of Coble. "You have got to be relevant in the district. You have got to be seen in the district to represent the district. Howard did that better than anyone else.
"I'll strive every day to be the kind of representative he was. You'll see me a lot. If not, how can I represent you?"
Hudson said he is proud that his office has helped thousands of constituents who have needed assistance.